Ancient Cairo & Egypt
7 Day Tour
Many departure dates year round.
Book Your Tour Online
Request a Quote
Printable Itinerary
Click on the tabs for more information
Price Per person double occupancy
Dates
Land Only
No Transfers
Early
Reservation
Discount
(6 Mo. Adv.)
2023
February 6-12
February 27-March 5
April 24-30
May 15-21
June 5-11
July 3-9
August 21-27
October 2-8
October 30-November 5
November 20-26
$1,519
$1,444
December 18-24
$1,589
$1,509
2024
January 8-14
February 5-11
February 26-March 3
March 11-17
April 22-28
May 13-19
June 3-9
July 1-7
July 22-28
September 2-8
October 14-20
November 18-24
$1,599
$1,499
December 18-24
$1,679
$1,579

Single Supplement:

Year-round 2023: $245

Year-round 2024: $300
Click here for "Frequently Asked Questions"
Price Includes: 4 1/2 star lodging in Cairo, expert Biblical guides, admissions, baggage handling, sightseeing, breakfast & dinner daily.
Hotel Ratings Chart
Please Note: Egypt, gratuities will be paid in advance ($30 per person will be added to your final invoice for gratuities to be paid to drivers, guides and hotel staff).
Not Included: Flight departures (low cost fares available nationwide), transfers (not included unless airfare is purchased from Pilgrim Tours), Air taxes, airline fuel charges, gratuities, Egyptian visa ($25 - U.S. Citizens). Egypt visa fee is payable upon arrival at the Cairo airport and does not need to be purchased in advance (except for Canadian citizens).
Deposit Required: $300 per person will reserve your place. A $100 service fee will be charged for cancellation at any time in addition to our normal payment and cancellation policy.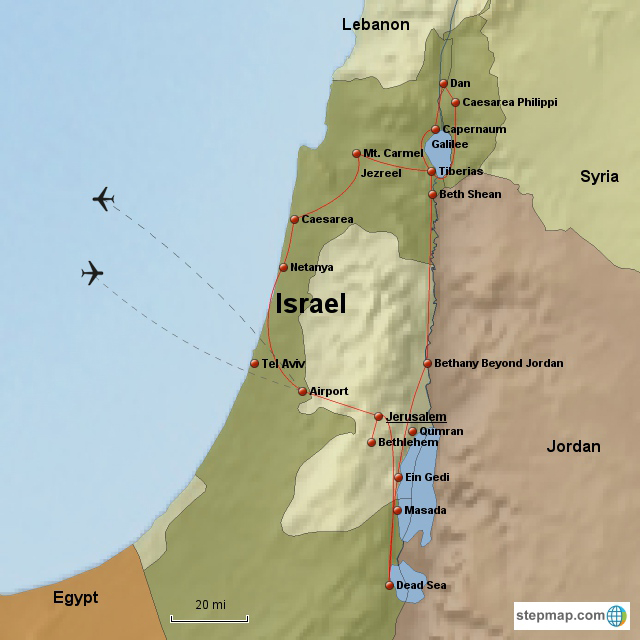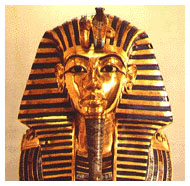 Day 1: Departure
Our life-changing journey begins this evening as we board our overnight flight to Cairo, Egypt.
Day 2: Arrival Cairo
We arrive in the land of the Pharaohs, Jacob, Joseph and Israel during the famine! Upon arrival in Cairo we meet our guide and driver who will transport us to the hotel for dinner and rest for the remainder of the evening. We relax tonight as we prepare for the adventurous travel ahead.
Day 3: Alexandria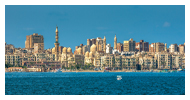 Breakfast and then a day tour to the ancient seaport of Alexandria where we will see the Greco-Roman culture in Egypt. The second largest city in Egypt, Alexandria, known as "The Pearl of the Mediterranean", has an atmosphere that is more Mediterranean than Middle Eastern ; its ambience and cultural heritage distance it from the rest of the country. First stop is the Fort at Quit Bay which will be followed with a visit to the ancient Catacombs of Kom and Pompay's Pillar. Before returning to Cairo we will relax with the breath-taking views of the Montaza Palaces.
Day 4: Coptic Cairo, Hanging Church & Alabaster Mosque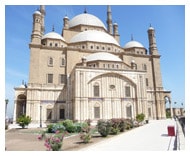 We begin our sightseeing with a visit to the Hanging Church - the most famous Coptic church in Cairo. The Hanging Church was named so as it was built by the Nile River over the Roman Gate of Babylon. During a walking tour, our guide will point out that this section of the old city was definitely the route taken by Abraham, Joseph, Moses and the family of Jesus - an inspiring thought. Next we visit the beautiful Alabaster Mosque of Muhammad Ali to better understand Moslem religious practices. Completed in 1848, the Ottoman-style Muhammad Ali Mosque is the most noticeable in all of Cairo and has dominated the skyline for the past 150 years. A stop will be made at the papyrus factory store, where we see the process of creating lovely Egyptian art pictures.
Day 5: Memphis, Sakkara, Joseph's Storehouses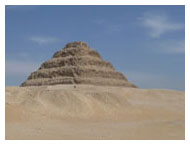 We enjoy a short ride to Memphis. Founded around 3,100 BC, Memphis is the legendary city of Menes, the King who united Upper and Lower Egypt. From a Biblical perspective, Memphis is most likely where Abraham lied to Pharaoh about his wife Sarah being his sister and where Joseph served as second in command. While in Memphis we will view a very large and well preserved statue of Ramses II. Next is Sakkara, which is one of the most extensive archaeological sites in Egypt! Sakkara is dominated by the Step Pyramid of King Zoser, dating back to 2700 BC. It is one of the oldest stone structures in the world! Enjoy a stop to see how local Egyptian carpets are made before a short drive to the south finds us in Faiyum, the region created by the divinely inspired wisdom of Joseph. Here you will find ancient storehouses and a man-made lake created by a canal, whose construction was ordered by Joseph. It was this lake that provided irrigation for a desert land and supplied the food needed to survive his prophesied seven year famine.
Day 6: Cairo Pyramids & Tutankhamen's Treasures
Today we travel back to ancient Egypt with a full day of touring to the wonders of the ancient world, some of which date back to 1000+ years prior to Abraham. We spend time at one of the seven wonders of the world- the pyramids. Cheops, with an original height of 496 feet, is the most colossal pyramid ever built. Today, we will also see the Sphinx and tour the Egyptian Museum, location of Tutankhamen's treasures and ancient remains.
Day 7: Home
A very early morning departure for the airport for our flight homeward will allow for arrival home by early afternoon.