France & the Huguenots
7 Day Package
March thru November / Call For Group Pricing
Click on the tabs for more information
Price Per person double occupancy
Dates
Request a quote or call 800-322-0788 for more information.
Ask About Special Rates for Pastors, Christian Educators, & Custom Groups of All Sizes. No Obligation Group Quotation - Click Here
Click here for "Frequently Asked Questions"
Price Includes: All motor coach and land transportation, sightseeing, admissions, services of tour director and driver, lodging, meals as specified in tour itinerary, taxes, gratuities to bellhops and waiters at included meals.
Not Included: Cost of obtaining passports or visas, laundry, meals, beverages or sightseeing not included in the itinerary, travel insurance, gratuity to guide, driver, communication charges, & excess baggage fees. Port charges and gratuities to crew are not included on cruises.
Day 1: Depart USA
An overnight flight for Paris, France departs late afternoon. In Flight Meals.
Day 2: Paris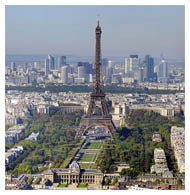 Bonjour and welcome to the city of lights! After being met at the airport and transferred to our hotel, you'll have some free time to explore the city on your own before dinner. Following our evening meal, we are treated to a guided sightseeing tour. Overnight Paris. Dinner included.
Day 3: Paris/Versailles
Following breakfast, we head outside the city to the ornate palace and grounds of King Louis XIV, the palace of Versailles. Within the halls of this impressive residence, empires were founded and kingdoms collapsed. We'll be given a guided tour of the palace and visit the historic (and huge) Hall of Mirrors and the lovely gardens. This afternoon we are back in the center of Paris and a tour of the massive museum, the Louvre. Here you will have a chance to view some of the most famous works of art in history such as the Mona Lisa, Whistler's Mother, the Venus de Milo, and more than 350,000 original pieces from ancient times through the 18th century. The rest of the day is free to explore the city where the tragic St. Batholomew's Massacre of the Huguenots took place in 1572. Overnight Paris. Breakfast and Dinner included.
Day 4: Avignon/Aix-En-Provence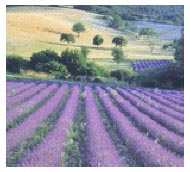 We leave Paris this morning via train for Avignon, known also as the "city of popes". We'll visit the Palais de Papes (Papal Palace) which was built in the 14th century. The narrow streets of this old town feature cafes, street vendors and entertainers. Our motor coach meets up with us in Avignon and takes us to southeastern France and the sophisticated town of Aix-en-Provence. After settling in at our hotel, we'll have a relaxing dinner and enjoy the sounds of a local music festival. Overnight Aix-en-Provence. Breakfast and Dinner included.
Day 5: Aix-En-Provence
This sophisticated city was once a ancient Roman spa and later the capital of the region of Provence. Today it is known for romantic streets and elegant houses. In 1598, King Henry IV granted the Huguenots the right to practice their faith and to set up schools and printing presses. Provence was once the site of many such fortified towns featuring Huguenot meeting places and schools. We'll visit the market, the seminary and the renovated studio of impressionist Paul Cezanne. Overnight Aix-en-Provence. Breakfast and Dinner included.
Day 6: Aix-En-Provence/Mailet
If possible, we will start the day with a worship service before our day trip to Mialet and the Musee du Desert. The rest of the day will be at leisure in Aix-en-Provence. Overnight Aix-en-Provence. Breakfast and Dinner included.
Day 7: Depart For USA
A morning departure will bring us home by mid afternoon.
Attn. Group Leader: Customize this tour for your group.